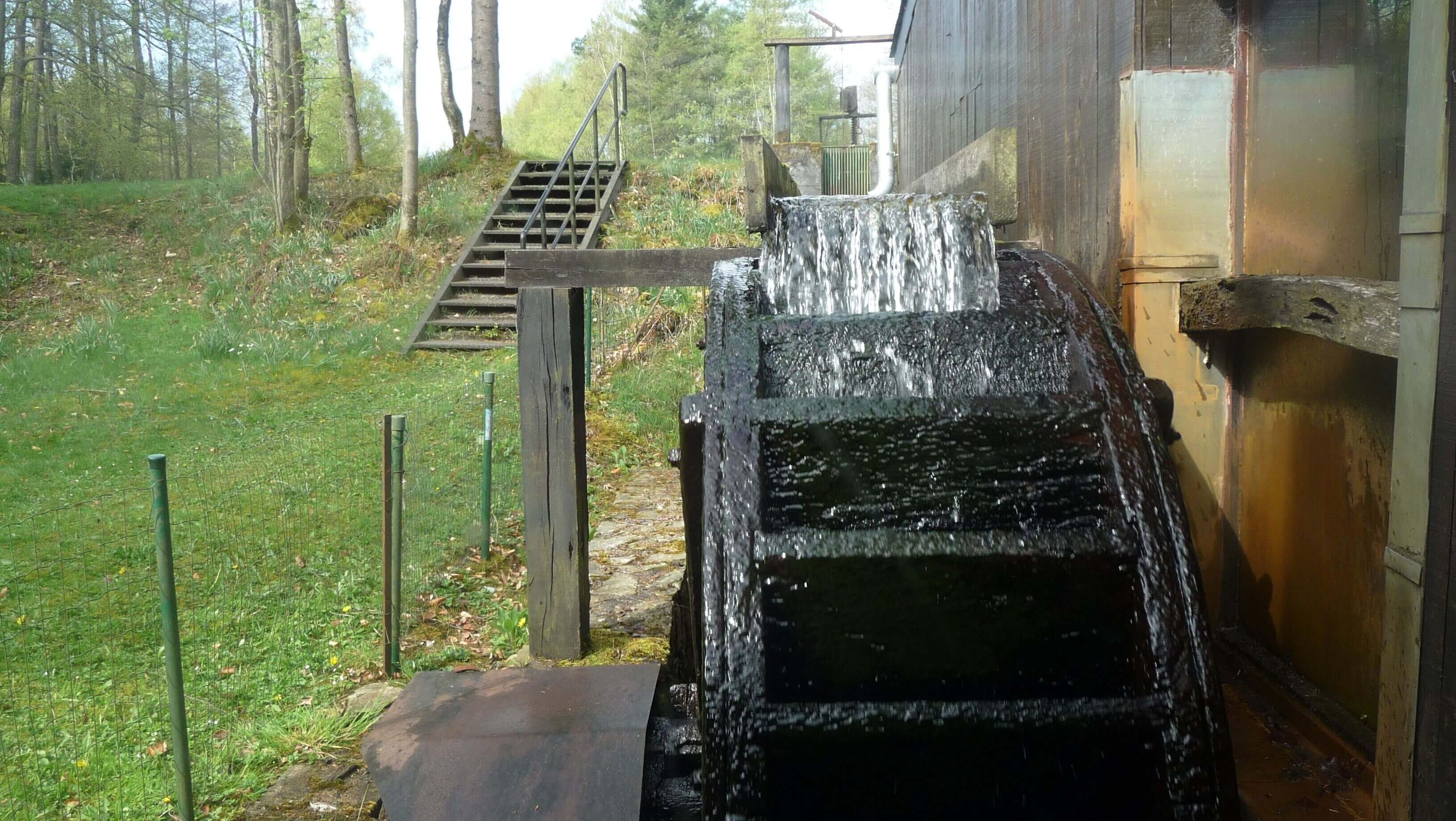 Sawmill Petitjean: 1862-1867
Sawmill et oil mill Poncelet: 1867-1873
Sawmill Collard: 1878-1952
Sawmills were numerous in the region. They were easily installed along the creeks, even in remote corners, because it was easier to transport sawn products than entire trees. Until then, the carpentry was only a workplace and not a private residence.
This sawwater mill dates from the 19th century. The "Sawmill Collard" or "Sawmill Cocole " is located at an altitude of 360 meters, near the highest point of the province of Namen (Croix Scaille, 502 meters), on the Barré stream, in a wooded area. After the Second World War, the installation was canceled and in the 1970s, the building was sold to Jacques Pivin, mayor of Koekelberg.
He converted it into a home while retaining the sawing installation, which was fully integrated into the living space. The small living room of the sawmill was converted into a kitchen. The sawing installation had lost its function. The water wheel was kept running continuously with water supply from the pond that was fed from the stream Barré.
The mill was sold in 2011 and in 2014 the current owners bought the sawmill and renovated it into a beautiful holiday home for 15 people so that many people can enjoy this beautiful location.